Freestyle Hall
Gymnastic Area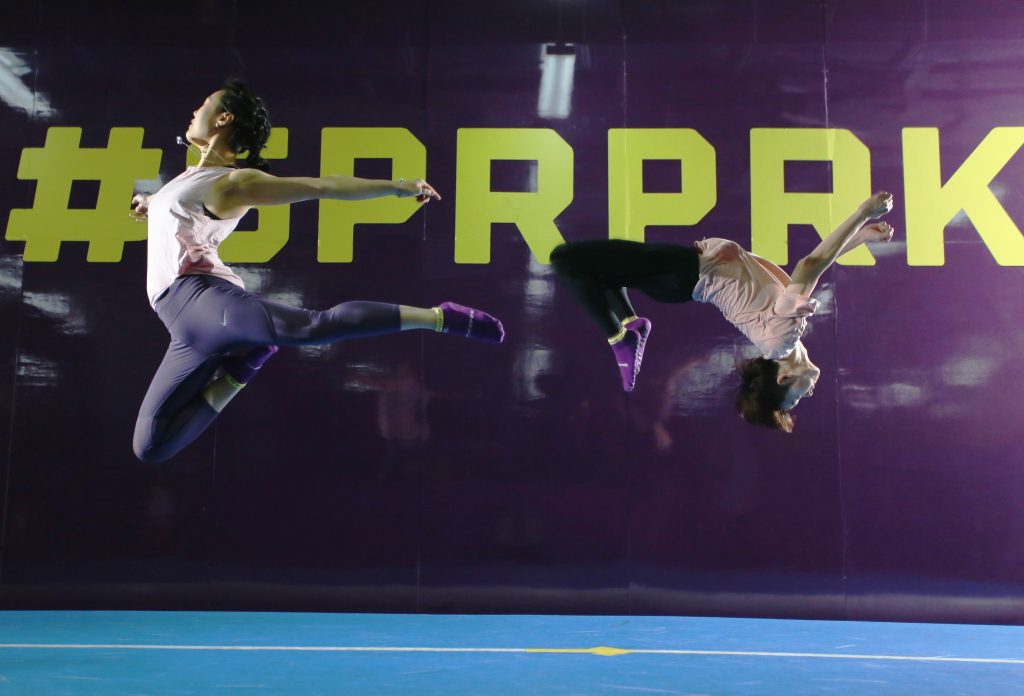 TWISTS TURNS AND FLIPS!
We believe that there is a gymnast in everyone just waiting to cartwheel out! Our gymnastic area has an airtrack, parterre and soft blocks.
BACK TO ALL ACTIVITIES PAGE
THE RESEARCH HAS LANDED!
The physical implications and improved health benefits of Gymnastic Area are many. Take a look at the stats below, to get an idea of what's to be gained from this activity.
84%
WORKLOAD
Vigorous
Rate when sitting: 37%
Maximum rate: 100%
396
MUSCLE ACTIVITY
Value when sitting: 1
Maximum value: 500
2
HEALTH EFFECTS
Improves maximum performance
Improves anaerobic fitness
OTHER ACTIVITIES IN FREESTYLE HALL