Tickets for SuperPark Malaysia
Select date, and just buy your ticket. A few steps, then you are in the park. Welcome!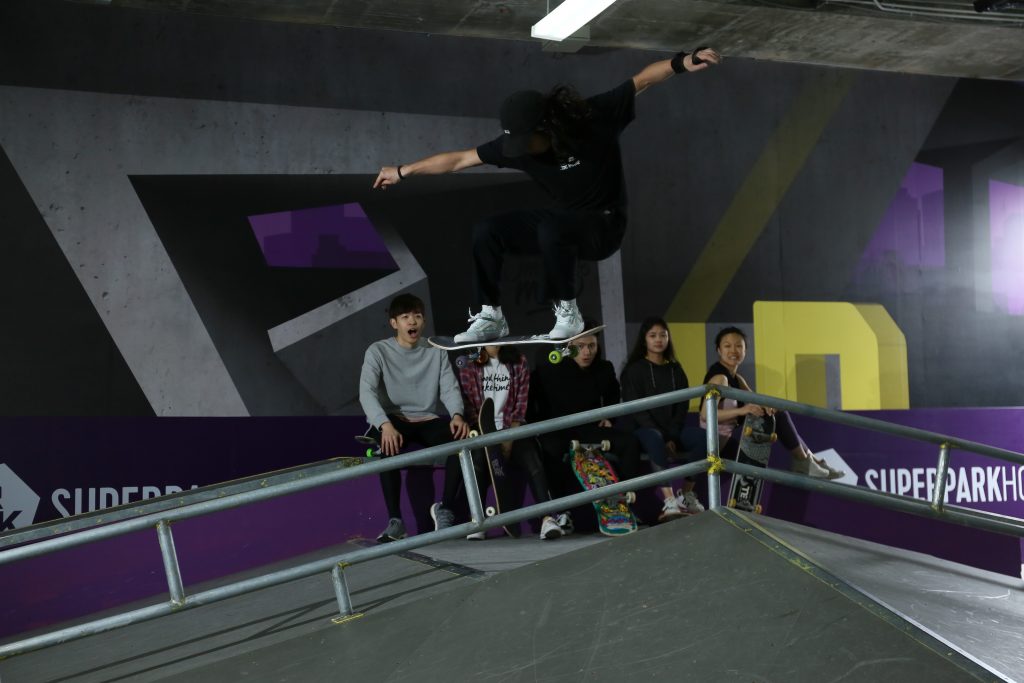 Special Entry for Skate and Scoot World! 🛹🛴
Entry for the pros and the semi-pros! 😎
Bring your own skateboard and gear!
We will also provide elbow pads & knee pads.
WARNING!
We highly encourage professional skateboarders and semi-professional skateboarders to enter this park (Skate and Scoot world).
*play at your own risk*
*children below the age of 16 must be accompanied by fully vaccinated paid parents in the park*
Please ensure that you are fully vaccinated before booking.
Before booking your ticket OR entering our premises, please ensure:
✅ You are FULLY VACCINATED
✅ Completed 14 days or 28 days after second dose vaccination
✅ FREE from any COVID-19 SYMPTOMS
✅ Children MUST be accompanied by paid parents in the park (Age 16 and above)
FAQ
General
What is the operating hour? 
We are operating on Tuesday – Sunday:
10am – 7:30pm (Tuesday – Sunday, Public Holiday & School Holiday)
I have tickets for both sessions (or WHOLEDAY session), can I stay inside the park during cleaning time in between session?
No, you must exit park turnstile during activity park's mandatory cleaning and disinfection. You can re-enter the park after the cleaning is done and when the new session starts.
Can I wear shoes or normal socks at SuperPark
Only grip socks (socks with rubber layer underneath) are permitted in SuperPark. Grip socks are available at ticket counter.
You may wear your shoes for activity for Clip n' Climb.
Reminder: Grip socks are NOT included in ticket price.
Click here to view our SOPs
Ticket
Can I top-up my ticket should I want to stay longer in SuperPark Malaysia.
Top-up is available at our reception/ticketing counter depending on park capacity, please check with our friendly crew more details.
Do I need to pre-purchase my ticket or I can purchase during the visit date?
We strongly recommend guests to pre-purchase online to avoid disappointment as we currently practice reduced capacity during MCO Phase 3.
Can I get a use my previously purchased tickets before the Movement Control Order (MCO)?
You may email to us at redeem@superpark.com.my. Kindly provide any documents and receipts relevant to the purchase for more inquiries.
*all redemptions will be reviewed before April 2022*
*requests for redemptions shall NOT be entertained*
What is the minimum age entry requirement?
The minimum age requirement for our tickets is 3 AND ABOVE. Children BELOW the age of 3 (2 and below) does not require any tickets for entry, BUT must be supervised by parents in our premises.
REMINDER
Please arrive at least 30 minutes early before your respective session.

"COMPULSORY" for every visitor to fill up "WAIVER FORM" before entering the park.

"GRIP SOCKS" are a "MUST" in SuperPark