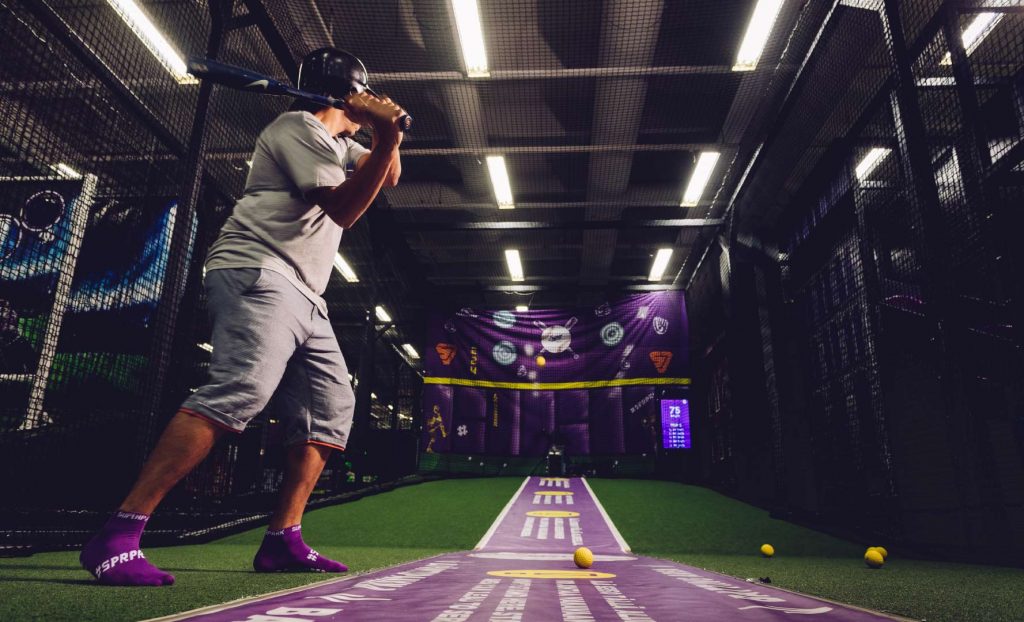 HIT IT OUT OF THE PARK!
Step into the batting cage to practice your swing! How many balls can you lob 'out of the ballpark' before your arm gets tired? For the competitive types, radar, digitalization and cannon can be added.
Age limit : only suitable for participants on or above 10 years old 
BACK TO ALL ACTIVITIES PAGE
THE RESEARCH HAS LANDED!
The physical implications and improved health benefits of Baseball are many. Take a look at the stats below, to get an idea of what's to be gained from this activity.
75%
WORKLOAD
Moderate
Rate when sitting: 37%
Maximum rate: 100%
103
MUSCLE ACTIVITY
Value when sitting: 1
Maximum value: 500
2
HEALTH EFFECTS
Improves aerobic fitness
Maintains muscle fitness
This attraction requires a height limit of 140cm (min)
OTHER ACTIVITIES IN GAME ARENA