It's Halloween Time!
Welcome  to join our SuperHalloween celebration  from 1-31 October, 2019!
Awesome activities include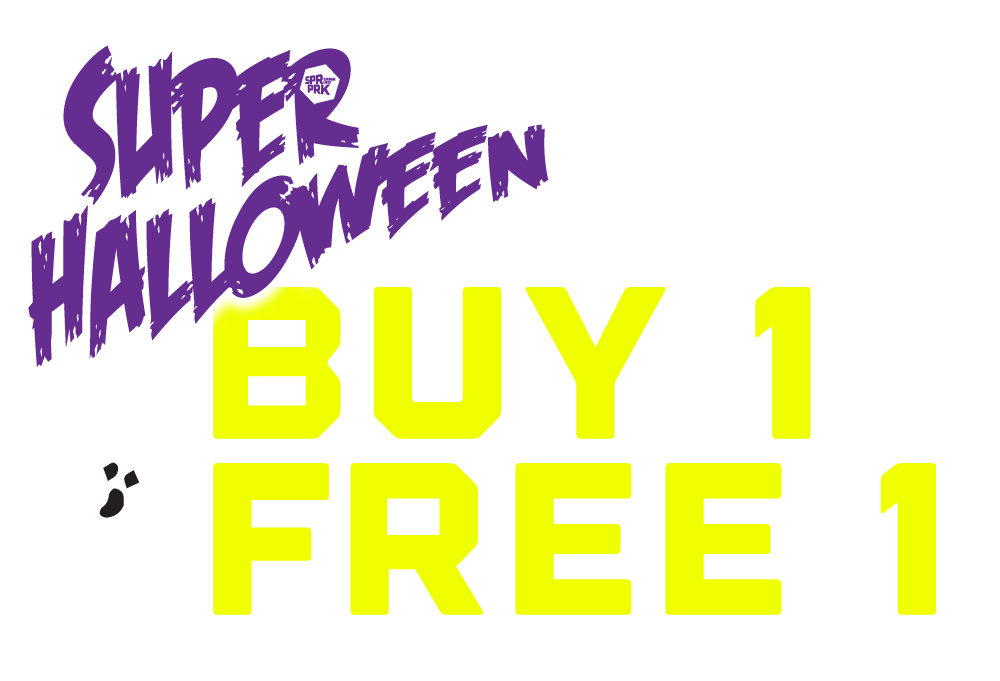 Dress up and enjoy buy 1 free 1
1 free ticket will be given for every walk in ticket purchase in Halloween Costume
*Terms & condition apply
Best Costume Contest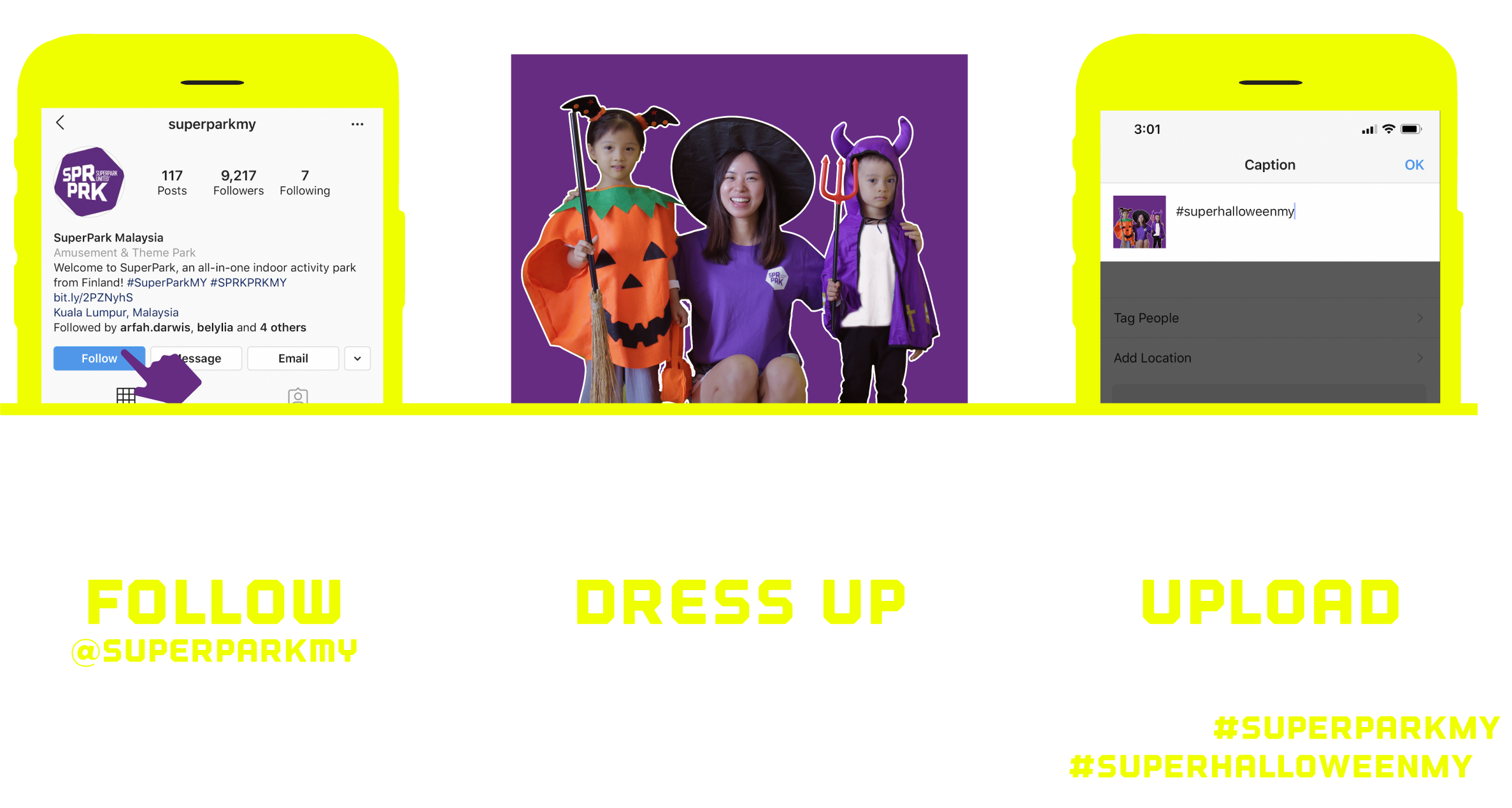 All the selected photo owners will get two Free Passes
(One day ticket – weekdays only) !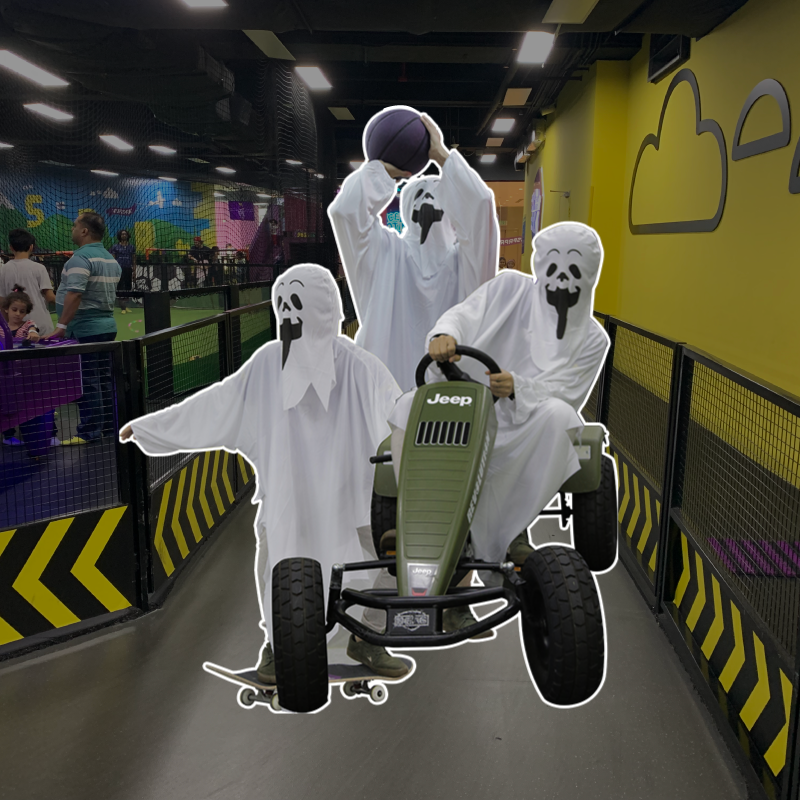 SuperGhost
Up to 4 times a day, scores of ghosts would be looming around SuperPark Malaysia to find brave visitors and challenge them to a battle/game.
Triumph them and be rewarded with exciting SPRK branded merchandises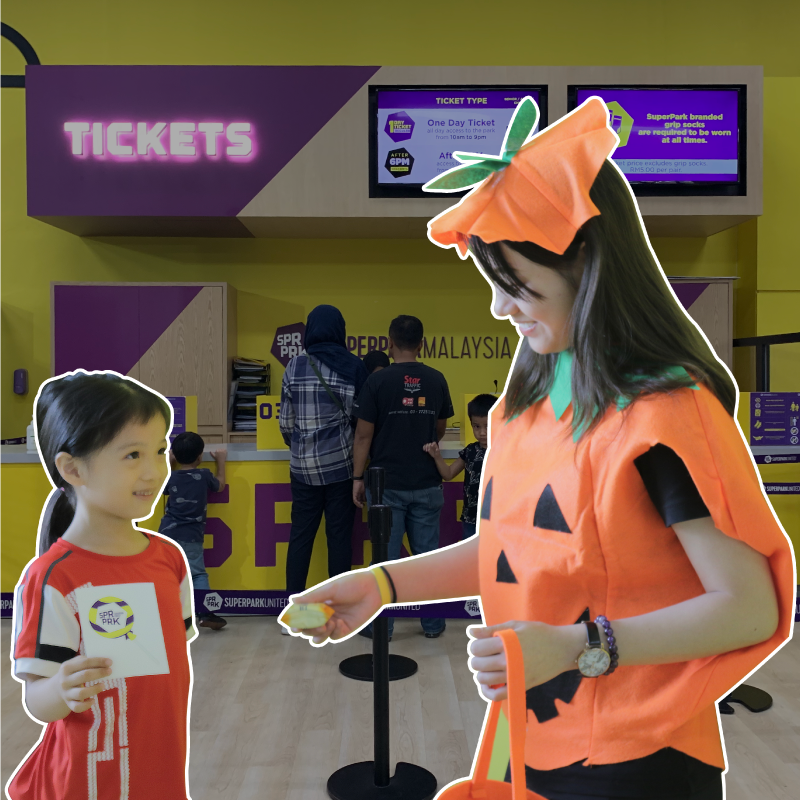 Trick or Treat
Up to 5 times a day, crew would be handling out candies to children that able to provide the special code "Trick-or-Treats)
Look for our special crews that roams around the park carrying pumpkin bag full of candies.
TERMS & CONDITIONS
Guest will be able to get a FREE ticket when they purchased a full price ticket in Full Halloween costume.
Only one Buy 1 FREE 1 package can be purchase for each costumer.
Valid for all ticket types on Regular Day and Super Day purchase on site.
Admission ticket do not include grip socks and it is compulsory for all guest who entered the park to wear SPRK branded grip socks (separate charges applies)
The results of Best Costume Competition will be announced on Instagram every Tuesday (start from 8th) of October (Total 4 weeks). Winners will be notified by instagram inbox message for prize arrangement.
SuperHalloween cannot be used in conjunction with any other promotions/offers/coupons.
In SuperHalloween Day, in any case that there are less than 2 guests to check in, remaining tickets cannot be rescheduled or refunded.
SuperPark reserves the right to revise the offer without prior notice.
SuperPark reserves all rights and final decision in case of dispute.
This Promotion is valid between 1st Oct – 31st Oct